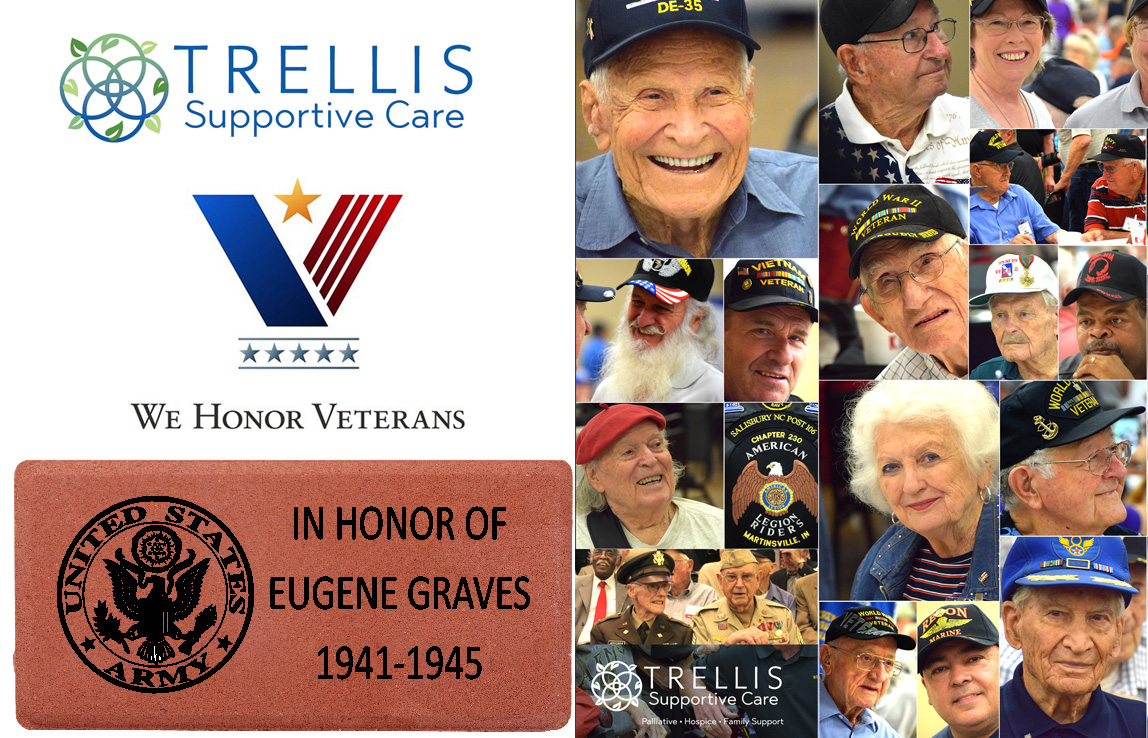 We are pleased to offer this opportunity to celebrate our veteran loved ones and their selfless patriotism. Engraved Veteran Bricks are a meaningful way of honoring those who have served our country. Bricks are available for a gift of $200 or more and will be placed in our Wells Fargo Veterans Garden outside of the Kate B. Reynolds Hospice Home.
Deadlines to reserve a brick are four times a year – March 31, June 30, September 8, and December 31.

If you would like to reserve a brick in honor of a beloved veteran in your life, please use our fillable PDF form. Click here to download. After filling out the form, it can be emailed to Shannon Neal at SNeal@trellissupport.org. or printed and mailed to:
Trellis Supportive Care
Attn: Finance
101 Hospice Ln.
Winston-Salem, NC 27101
By reserving your brick, you will not only be honoring your loved one – you will also be helping to provide the compassionate care and support everyone deserves in their final days. Contact Shannon Neal at SNeal@trellissupport.org. or (336)-331-1322 with any questions.