This is a challenging time, and we want to help connect you with supports for your emotional and mental well-being. This collection includes resources we have found from across the internet, as well as ideas created (and practiced!) by the Trellis Supportive Care team. We invite you to explore this page and add some of these ideas to your own self-care practice. Be well and stay connected to your supports. We will continue to add resources, so check back here for updates!
 
Please note: some of these links will take you away from our website; please come back to explore more resources!
GRIEF SUPPORT
We have heard from many of you that the pandemic has compounded your experience of grief. Loneliness and anxiety, as well as the need to continually adjust to losses are experiences that ring true for many grieving individuals…and are now facets of our collective experience with Coronavirus. These resources will connect you with information, different perspectives, and coping support.
Online
One of our go-to resources for grief education & support, this site offers perspective on the impact of Coronavirus on grieving, as well as general grief education and support
Recommended starting point: 8 Reasons Your Grief Feels Worse Right Now
Podcasts to Explore
Handouts
See "Mindfulness & Self-Care" Resources below for more ideas
For additional grief support or resources, please call (336) 331-1300 or complete a grief counseling request via our website
SUPPORT for CHILDREN & TEENS
It is important to create safe space for children and teens to share their feelings, questions, and perspectives. This is especially important if you are supporting a child whose rhythms have been upended by Coronavirus and/or the loss of someone they love. These resources will provide helpful tips and information for supporting the children in your life.
Online
10 Tips for Talking about COVID-19 with your Kids
From NPR: notice how these tips overlap with grief support advice!
Coping Supports
 40 Questions that Get Kids Talking
Use this Word Search to help children identify their own feelings. You add on new ideas such as:

Draw! Create new emojis or artwork about a feeling
Move! Express a feeling through movement and facial expressions; identify places in the body where the feeling is most strong
Make music! Use your voice, instruments, or household items to play the feeling; or find songs that are a good match

Share Memories

Memories are a vital part of healthy grieving, and can provide a sense of comfort and connection for children
Create a Memory Object with Counselor and Art Therapist Susanna Lund
Go Noodle

Short, fun videos for kids
Can help to get the wiggles out, create enjoyable breaks during the day, and reinforce values
High energy starting point: Milkshake video
Calming starting point: Have Compassion video
See Mindfulness & Self-Care Resources below for more ideas
Handouts
MINDFULNESS & SELF-CARE
Simply put, mindfulness brings you into connection with the present moment. It encourages awareness and acceptance of thoughts, emotions, and what is felt through the senses. As a team, we are increasingly aware of the impact of mindfulness upon managing stress, coping with difficult feelings, and supporting a practice of self-care and self-compassion.
In a season when your usual activities may be limited, we invite you to explore these ideas to support your self-care and nurturing. Be sure to check back for updates!
Before you begin, we invite you to join us in a simple practice:
Pause for a moment
Place your feet upon the floor (or, if reclining, feel the supports beneath you)
Notice your breath as it moves in and out of your body
Take a few comfortable breaths, at your own pace 
Self-care can begin this simply…with pause and connection.
Online
A Simple Overview of Mindfulness from Psychology Today

The Value of Journaling
We often recommend writing as a coping tool, especially for teens and adults. In fact, we offer annual writing workshops for adults, as well as share in a partnership as a cocoon site for the C2 Foundation Butterfly Book initiative. For more information, call (336) 331-1300.
  Guided Meditations 
Loving-Kindness Meditation by music therapist Emily Kiefer
Still: an original composition by music therapist Emily Kiefer
Strength & Nature Mediation by music therapist Emily Kiefer
Breath and Body Meditation by massage therapist Jennifer Barker
Self-Massage Techniques by massage therapist Jennifer Barker
 Few Helpful Apps
There are many apps that offer free access to at least some of their resources. See below for apps that we frequently recommend, and that may serve as a starting point for you. You can visit website links by clicking on each image, or find wherever you access apps on your devices. 

Explore meditations, breathing exercises, and "sleep stories"

Calm has offered a range of 

Free Resources 

curated especially for support during this difficult time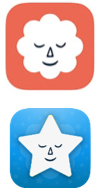 Stop, Breathe, Think 

for Adults & Stop, Breathe, Think for Kids

Each session begins with a self-check, and leads to a variety of options  to support healthy coping

  

Relaxation meditations from teacher Andrew Johnson

Download a free relaxation meditation by searching for

 "Relax with Andrew Johnson" in the app store

    


 
Escape through Nature, The Arts, and Travel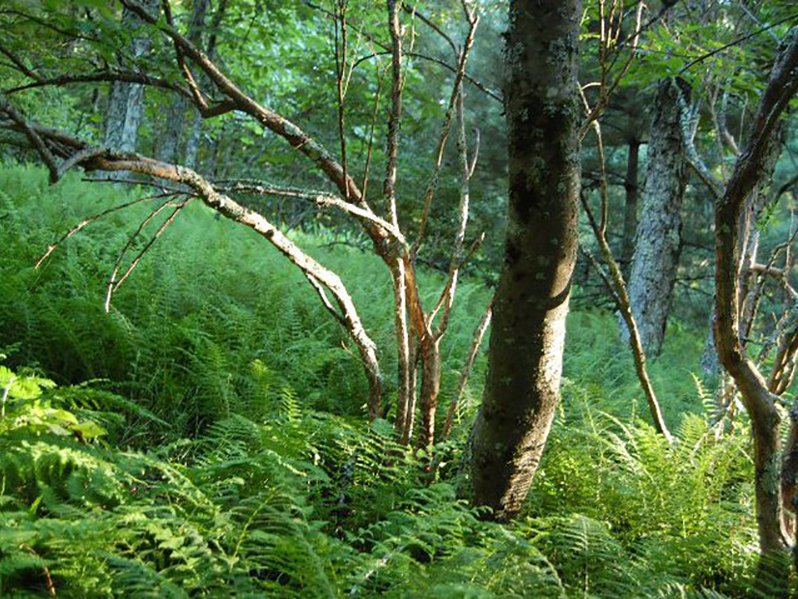 Take an adventure and explore the world without even packing a bag. View art in famous museums, listen to internationally known opera singers, visit a national park, and let your worldview expand as your mind wanders at the wonders of the world.
If you're feeling restricted or seeking a feeling of connectedness, there is a world just waiting to be explored. Click on the adventure you want to take.
Nature
The Arts
Travel