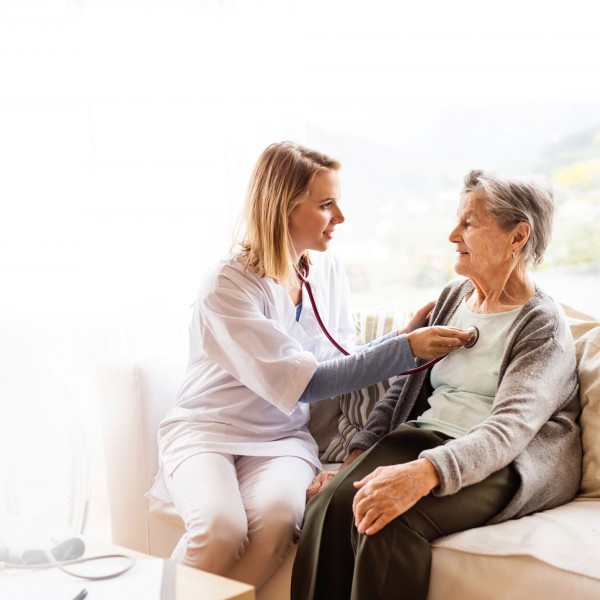 If you or someone you love receives a diagnosis of serious or chronic illness, ask for a Palliative Care Specialist and benefit immediately from the highest level of guidance, medical assistance, and emotional support. Your Palliative Care Specialist is an expert in providing palliative care, and studies prove that having a Palliative Care Specialist not only improves quality of life — it extends it.
Working in partnership with your physicians, our compassionate, board-certified Palliative Care Specialist team of doctors, nurse practitioners, and licensed counselors focuses on giving patients emotional, medical, spiritual and social support as they move through treatment. A Palliative Care Specialist usually visits patients wherever they call home — in a nursing facility, assisted living facility, or private residence — but office visits on the campus of Trellis Supportive Care, North Carolina's original hospice and palliative care provider, are also available.
Appropriate for any stage of serious illness — including cancer, heart failure, disease of major organs, or dementia — palliative care can relieve pain and other symptoms. Palliative care is provided early in the treatment cycle, along with other curative therapies, in order to:
relieve nausea, fatigue, weight loss, breathlessness, depression, and anxiety
assist in making difficult medical decisions
ensure as much comfort and physical activity as possible
coordinate care and treatment among doctors at all stages of illness
If you have been newly diagnosed with a chronic or serious illness, you deserve access to treatment that will bring you peace of mind. Whether you're experiencing pain or challenging symptoms from your illness, or your quality of life has been compromised, Trellis Supportive Care, North Carolina's original hospice and palliative care provider, can provide compassionate care — in your home — that relieves pain, eases unpleasant symptoms, and improves your quality of life.