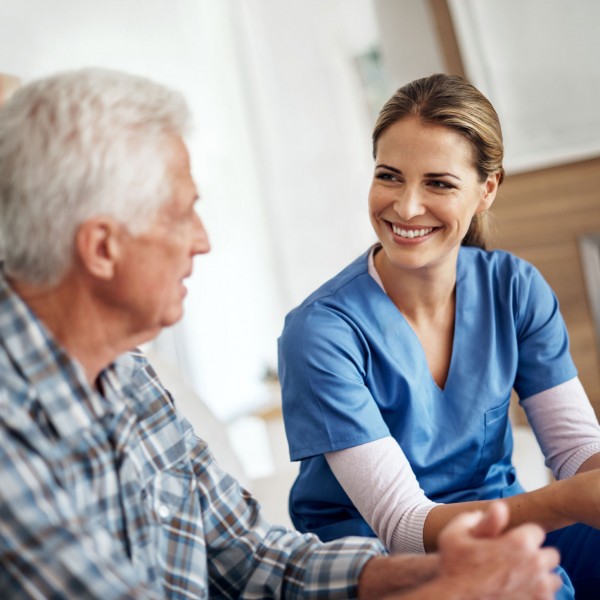 Our Hospice team will come to you, wherever you call home — including nursing homes and assisted living facilities. Under the direction of a primary physician, our team develops a comprehensive plan for offering emotional support and comfort to patients and families. Hospice staff are available 24 hours a day, seven days a week — tending to patients in scheduled visits as well as coming to the home when needed for special attention.
Although many hospice patients have cancer as their primary diagnosis, Trellis Supportive Care, North Carolina's original hospice and palliative care provider, provides care to patients of all ages who are dealing with any potentially life-limiting illness, including Alzheimer's, congestive heart failure, COPD, dementia, and emphysema, to name a few.
As trusted experts offering the most compassionate and comprehensive care, we have guided thousands of families through these difficult moments in life's natural progression. We understand the sense of hopelessness and fear that can overwhelm families facing serious illness. You don't have to face it alone. We are here to give you help, hope, and support when you need it most. Your Hospice Team will consist of:
Physician
Nurse
Certified Nursing Assistant
Medical Social Worker
Bereavement Coordinator
Chaplain
Volunteer
Complementary Therapies Practitioner
When families discover the exceptional support of hospice care, they often wonder why they waited so long to enlist our support. Embracing hospice is a commitment to live everyday with the best quality of life possible. We help patients and families regain a sense of control. Our dedicated staff provides greatly needed relief, encouragement, and assistance at a time when compassionate, knowledgeable guidance can be the difference between hope and despair.