Tuesday, October 2, 2018 - 12:00pm
The "Living Your Best Life" Speaker Series was created to support the mission of Hospice & Palliative CareCenter (soon to be Trellis Supportive Care). Our third annual event will take place on Tuesday, October 2, 2018 at the Benton Convention Center. Best-selling author Isaac Lidsky, will be with us to motivate, challenge and drive you to your best life.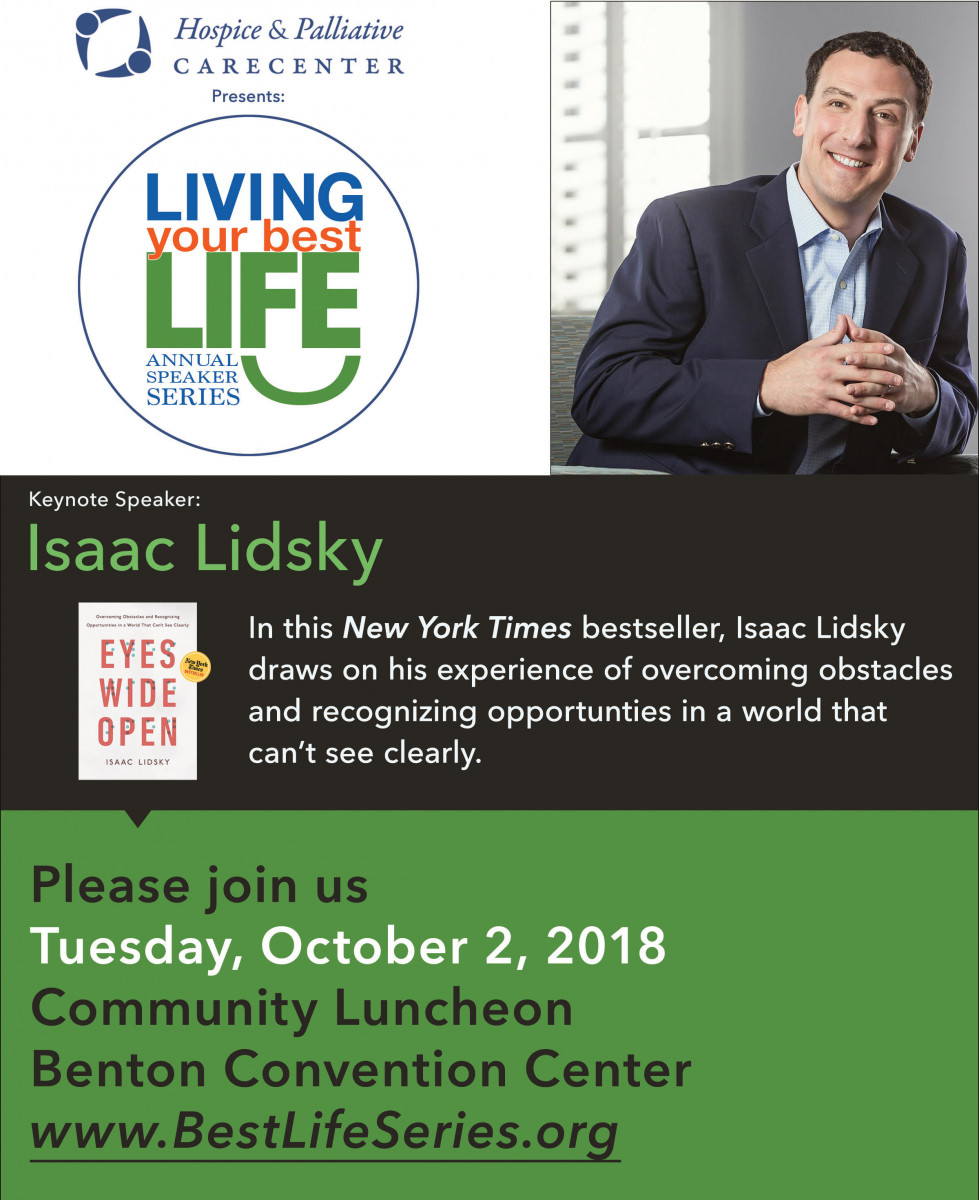 Our Best Life Speaker Series has three components:
The Speaker Series – Lidsky is an acclaimed, proven speaker that will bring to life subjects consistent with the theme of the series, a message that if followed will lead to an enhanced life experience.
Best Life Leadership Award – The celebration will include special recognition of a community leader(s) who demonstrates the possibilities and potential of lives in the Triad. We hope that attendees will be inspired and gain valuable insights from the pacesetters who truly make a positive difference in the world.
Please note: there are no refunds available for this event. Hope you'll join us on Tuesday, October 2.