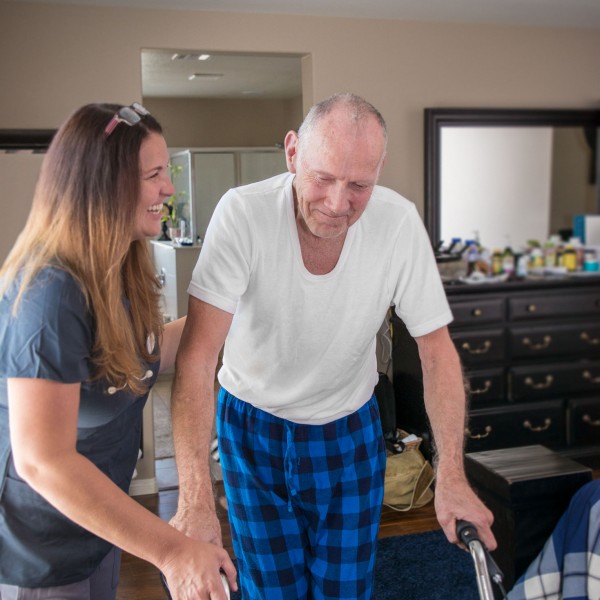 Impact Unlimited
Due to current COVID-19 restrictions we are not accepting meals at this time. Please continue to check back for updates
Impact Unlimited is Trellis Supportive Care's teen volunteer program. Teens in this program can participate in a number of tasks ranging from baking to gardening to providing companionship to patients. The specific areas for teen volunteers are divided into three groups.
Cookie & Craft Club meets one Saturday every other month during the school year and every Friday during the summer. Volunteers bake cookies and make crafts to brighten hospice patients' days. The Cookie & Craft Club is also open to middle school students. Registration is required and class size is limited.
Teen Event Volunteers assist in helping the agency host fundraising and education events, such as the Hospice Hope Run and golf tournaments.
Teen Garden Volunteers work in partnership with

Trellis Supportive Care's gardener to keep the Forsyth County campus watered and beautiful.
Teens interested in volunteering with us should contactus at volunteer@trellissupport.org or at 336-331-1339.
Need Service Hours?
Trellis Supportive Care, North Carolina's original hospice and palliative care provider, awards service hours to teens that complete an eligible activity. The possibilities are endless, but see the list below for some examples of what our teens are doing!

We are happy to discuss any other creative ideas! Email volunteer@trellissupport.org if you would like to get involved in other ways.