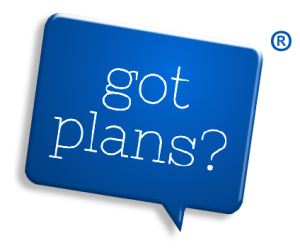 Expressing your wishes for healthcare that you may require in the future is the best way to ensure that your wishes will be honored. It is also one of the most thoughtful gifts you can give to your loved ones who may have to make difficult decisions on your behalf.
Fortunately, it's as easy as
Discuss
Decide
Document. 
Trellis Supportive Care is a part of the Community Partnership for Compassionate Care; a group of leaders in the medical community who have come together to improve the way people are cared for in times of medical crisis or at end of life. 
Got Plans? is a resource that has been designed to help individuals, families, medical providers and anyone who wants to complete their advanced directives; a Living Will, Medical Healthcare Power of Attorney, and a MOST form (Medical Orders for Scope of Treatment).
Attend one of our free workshops to learn more and visit www.gotplans123.org