Submitted on Wednesday June 26th, 2013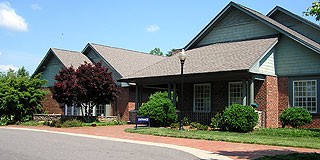 Sometimes the best way to care for your loved one is to take an extended break and recharge your batteries. Plan well in advance for care. Options to consider:
Family members. Whenever possible, ask siblings several months to a year ahead of time. They may need the notice to make arrangements at work. If they live out of town, have them come early so you can orient them to the routines. This is especially important if your relative has memory problems. Familiar routines will help keep your loved one calm.
Agencies. Allow yourself at least three months' lead-time if you need to hire in-home care. Use the agency for a trial period as training before you go.
Facilities. Similarly, if you need to find a facility for short-term residential care, start looking 3 months ahead. Consider taking your relative to the facility for lunch several times before you leave. Your loved one will come to feel more comfortable. Plus, the staff and administration will think of you first as they strive to match short-term requests with upcoming vacancies.
Geriatric care managers. Ask about "vacation packages." A geriatric care manager can find and hire care and can provide ongoing supervision while you're away.