Wednesday, July 6, 2022 - 1:00pm
to
Wednesday, July 27, 2022 - 3:00pm
If you are unable to communicate your healthcare wishes, who will speak for you, and will they know what to say?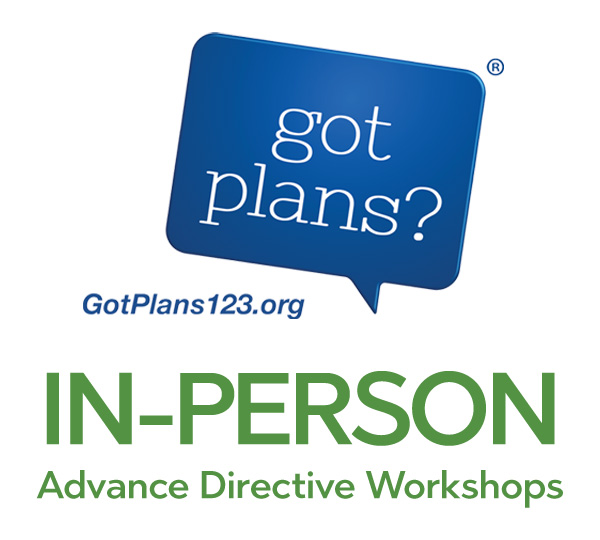 Advance care planning helps your loved ones and healthcare providers honor your goals and wishes if you are unable to speak for yourself. If you are ever in an accident, have surgery, or get a serious illness, you may need someone who knows your wishes to be your advocate.   
That is why we offer Got Plans?™- an advance care planning workshop, free of charge. 
To register, send an email to: KLawler@TrellisSupport.org, or call 336-331-1232
Date: Wednesday, July 06, 2022 - 1pm
Location: Winston-Salem, NC
Village of Clemmons Branch Library
3715 Clemmons Rd.
Clemmons, NC 27012
Date: Wednesday, July 13, 2022 - 1pm
Location: Mocksville, NC
Davie County Senior Services
278 Meroney Street
Mocksville, NC 27028
Date: Wednesday, July 27, 2022 - 1pm
Location: King, NC
King Senior Center
107 White Rd.
King, NC 27021
Community Bldg., Lower level of Recreation Acres