Submitted on Wednesday September 7th, 2022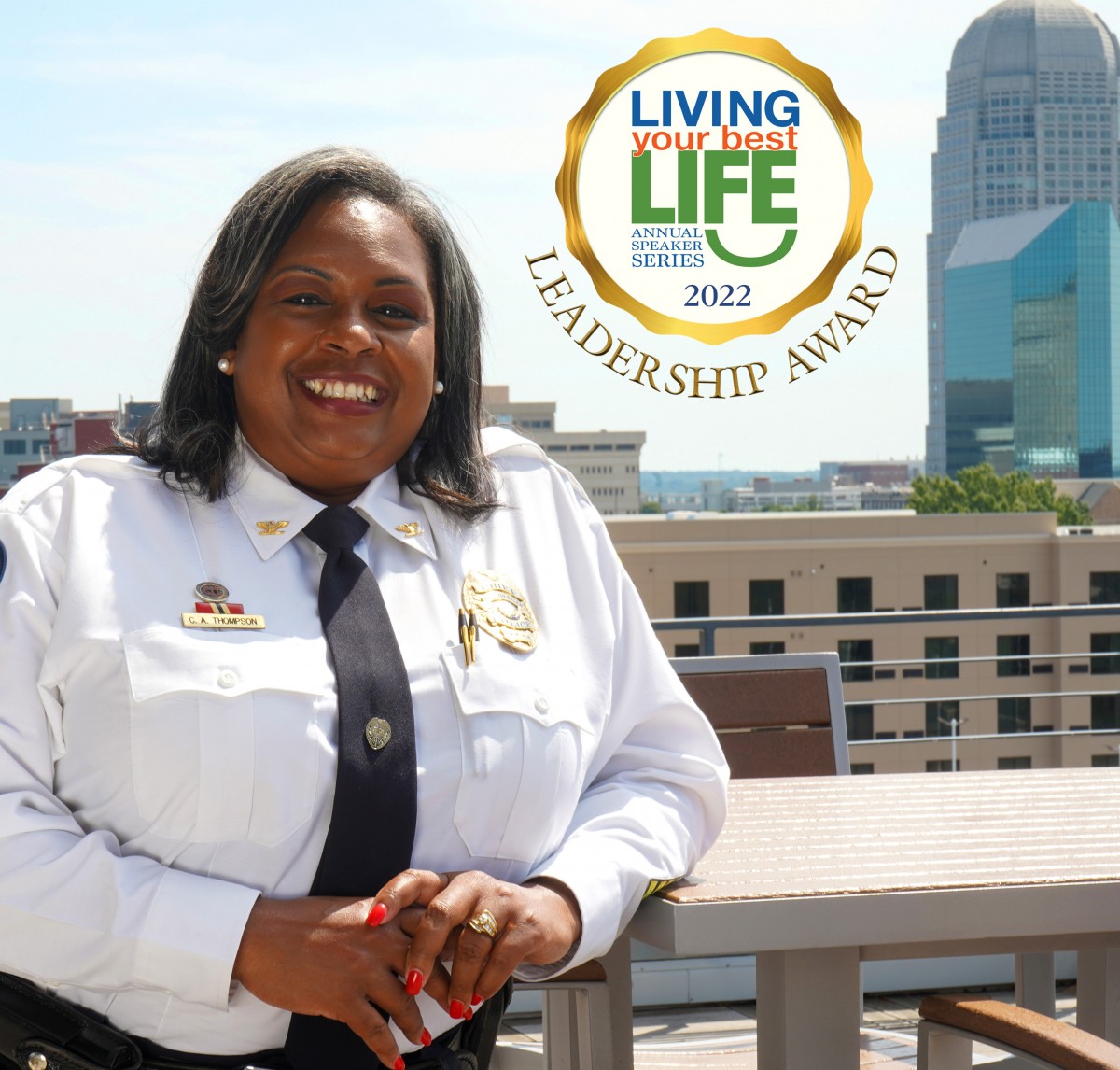 Trellis Supportive Care is pleased to announce Winston-Salem's Chief of Police, Catrina Thompson, as the 2022 Best Life Leadership Award recipient for the seventh annual Living Your Best Life Speaker Series. Scheduled for October 20, this year's event also brings popular therapist, relationship expert, and best-selling author, Nedra Tawwab, to the Benton Convention Center stage for this treasured community luncheon. 
Each year, the Best Life Leadership Award is presented to a community leader who exemplifies what it means to elevate the possibilities and potential of lives in the Triad. Chief Thompson's steadfast leadership and unyielding commitment to the community make her an ideal candidate for this recognition. By her example, she inspires others to make a positive difference in the world.
The presenting speaker, Nedra Tawwab, has practiced relationship therapy for 14 years and is the founder and owner of the group therapy practice, Kaleidoscope Counseling. Her best-selling book: Set Boundaries, Find Peace – A Guide to Reclaiming Yourself, will be the focus of her presentation. Tawwab will share simple yet powerful tools to establish boundaries and create healthy relationships. 
The team at Trellis Supportive Care started this event in 2016 with the goal to inspire the community to live their very best lives – now, and for the rest of their lives. "We named this event Living Your Best Life to help spotlight our mission of helping people live fully and comfortably, making the most of every day," shared Linda Darden, President and CEO of Trellis Supportive Care. "Each year I am thrilled with the level of expertise we bring to the region, and I suspect Nedra Tawwab will present valuable, and timely, insights that will help us all live our best lives," she continued. 
Prior to the Covid outbreak in March 2020, Trellis Supportive Care attracted nearly 900 attendees to the Benton Convention Center for this regional event. "We are thrilled to be back in person this year and look forward to the luncheon as a way to connect with the community," shared Rosalie Bland, Director of Donor Relations for Trellis Supportive Care. "We are also thrilled for the opportunity to present our Best Life Leadership Award to Catrina Thompson," added Rosalie. Presenting the award to Chief Thompson will be last year's award recipient, Wanda Starke.
Please visit www.BestLifeSeries.org for event information, sponsorship levels & benefits, and registration or contact Jordan Helms with Trellis Supportive Care, at (336) 331-1323 or by email at JHelms@trellissupport.org to reserve your seat!