Submitted on Tuesday November 14th, 2017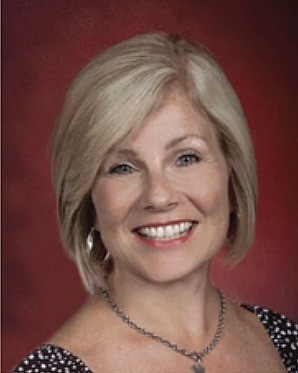 November is National Hospice Month. We appreciate the publisher of Senior Savvy, Cindy Hart, for helping raise awareness about out our compassionate care.
- By Cindy Hart
As an advocate of compassionate care for people in their final chapters of life, I'm proudly serving on a community outreach committee for our very own Rowan Hospice & Palliative Care. This wonderful organization has served countless friends and neighbors in Rowan and surrounding counties, and my hat is off to them for the expertise and tailored care they so gently deliver to each patient and their family.
The peace of mind and relief you feel when Hospice comes in to help care for your loved one is almost instant. In fact, most people only wish that they had called sooner. My wish is that more of my friends and neighbors in the community would know to turn to our outstanding friends and professional caregivers at Rowan Hospice & Palliative Care in their time of need. And, it's never too soon to call them and just ask questions! They can generally help sooner than you think.
In addition to November feeling like the official launch of the holiday season, November is National Hospice Month – a good time to learn more about the compassionate care provided to those who might not have the gift of time to celebrate another holiday. Rowan Hospice & Palliative Care provides their care in your home, where you call home, or at the beautiful Glenn A. Kiser Hospice Home for short- term stays when necessary.
We couldn't ask for a better Hospice organization and that's why I'm sharing the following information with you in the hopes that you can help your loved ones get the best care when in need.
Did you know?

1) Hospice is not about giving up hope. It's about embracing hope and living  longer with exceptional care. Facing the physical and emotional challenges of a life- limiting illness is overwhelming. You owe it to yourself to seek every option. Calling hospice does not mean giving up hope – it means letting hope in, for help and support, when you need it most. Our care is designed to help patients live more fully and comfortably – with a team of caregivers who work to ease symptoms and enhance quality of life. It is choosing compassionate care and support so that you can be at home - wherever you call home.
2) Patients and families who choose hospice care live longer and report feeling better, emotionally and physically, almost immediately. With improved quality of life, hospice patients actually live longer! A study published in the Journal of Pain and Symptom Management showed that patients who choose hospice care live an average of 29 days longer than patients who do not have hospice care.
3) Remarkably, there is rarely any out-of- pocket expense for hospice care. You have already paid for hospice care. It is an entitlement your tax dollars earn you. Hospice care is most often paid for by Medicare, Medicaid, private insurance, or donations. Therefore, in addition to easing physical and emotional burdens, using hospice at end of life can ease financial burdens. The Medicare Hospice Benefit is available to all patients with the Medicare part A benefit.
4.) Hospice care is designed to support people for months. Far too many patients and families say – "We wish we had called sooner." Hospice care is not simply for patients in the final days or weeks, but rather months. Patients can receive hospice care as soon as a physician predicts that life expectancy is six months or less. Anyone, including family and friends, can make a referral to hospice.
5) Hospice care is provided in your home – wherever you call home. Our teams of caregivers come to you, making routine visits so that you can remain comfortable in your home with family, friends and familiar surroundings. This includes private homes, assisted living facilities and/or skilled nursing facilities. "I wish we had called sooner." That's what most families say once they have embraced the support of hospice. I understand that until you have had a first-hand experience with hospice care, you might not understand the true essence of hospice. That's why I'm sharing this information and encouraging you to get to know more about our Rowan Hospice group before you need them.
Rowan Hospice & Palliative Care is not about helping people die. It's about helping people live well, until the very end – because every moment matters. To learn more about our very special Rowan Hospice & Palliative Care, please visit www.RowanHospice.org or call 704-637- 4675