Submitted on Wednesday October 11th, 2023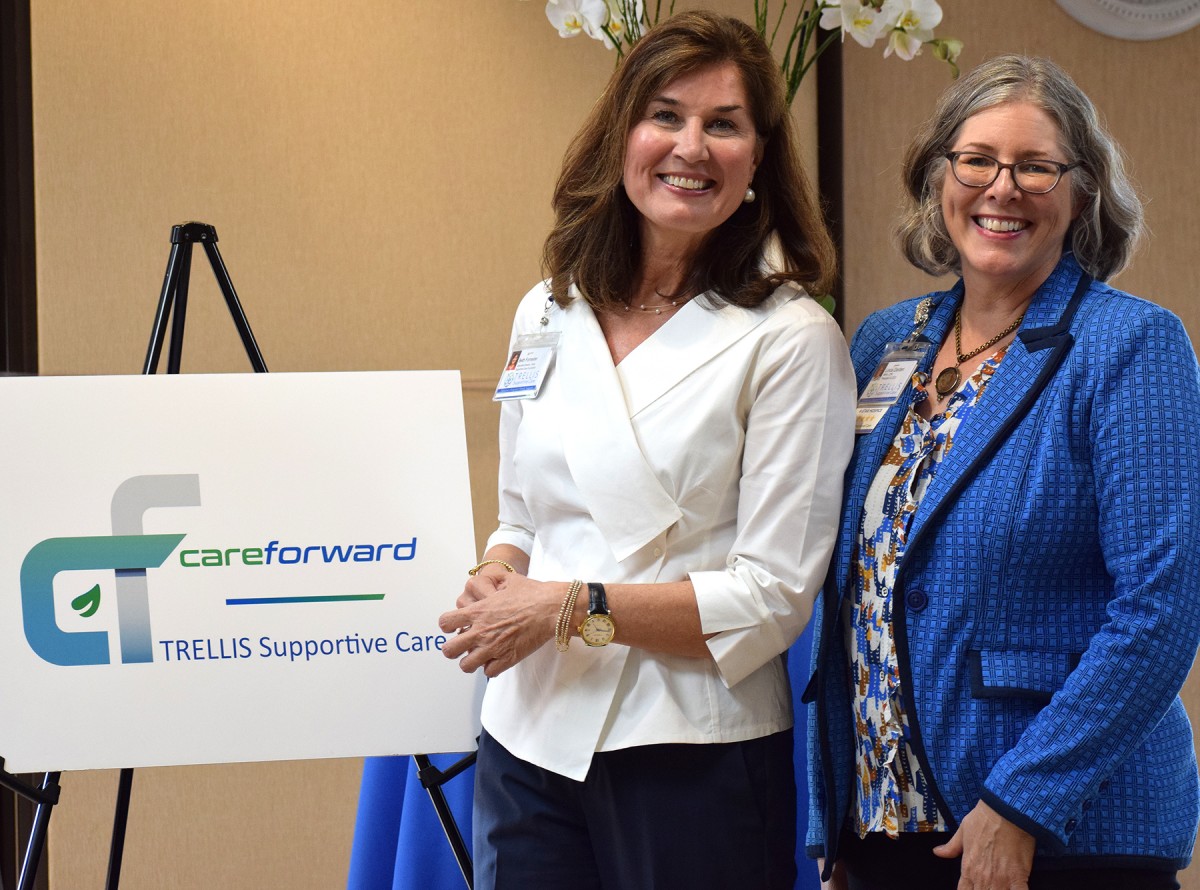 Trellis Supportive Care officials announced on Tuesday, October 10, that they surpassed their careforward Campaign goal by over $1 million. The public phase of the campaign was launched in May of this year with the goal of reaching $5 million.

The aim of the campaign was to fund the modernization of the organization's 25-year-old inpatient hospice care facility, the KBR Hospice Home, as well as two additional programs. The first is a program using enhanced technology to better allow families to visit with patients remotely, and the second is a program designed to expand access to care for traditionally underserved populations including veterans and minority populations.
Campaign contributions exceeded $6 million.  Beth Forrester, Executive Director of the Trellis Supportive Care Foundation shared, "The support we received through this campaign has been nothing short of inspiring and heartwarming. Since our inception in 1977 when our founders first conceived of hospice care, we've continued to feel a strong presence of support." Trellis Supportive Care is the oldest hospice care organization in the state. "I believe that we touch people in such a way that they want to ensure that same care is available to others in their time of need," added Forrester.
Trellis' KBR Hospice Home serves hospice patients who have a skilled nursing need requiring short-term around-the-clock care. The Home is also a place for patients when caregivers are in need of a reprieve. In the last year, approximately 800 patients and their families received care at the Hospice Home.
"We are grateful knowing our Hospice Home will remain a beautiful sanctuary for the next quarter century," said Linda Darden, President and CEO of Trellis Supportive Care. Darden added, "We've already seen the impact of the new smart beds, and improvements are underway upgrading the HVAC with the latest technology to ensure infection control as well as controls in each patient's room that didn't exist when we first built. In addition to all the benefits of this campaign for those we serve, the support has touched the hearts of everyone within the organization. We appreciate the investment in our future and promise to be exceptional stewards of the gifts we receive."