Submitted on Thursday January 8th, 2015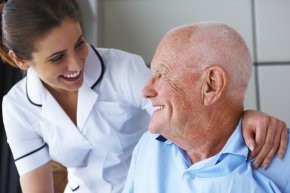 One of the comforts at a time of death is knowing you are memorializing your relative according to his or her wishes. But there can be discomfort in bringing up the topic for discussion in advance.
Getting started
Choose a time when both of you are relaxed and don't have other pressing business. Use a soft start to bring up the subject.
Create a connection. You might start by asking about a sweet memory. "Dad, I know you've always loved this [possession], but I don't remember its history. Tell me again about what it means to you."
Ask permission to broach a sensitive subject. "This makes me think of something else I'd like to ask about that could be a bit emotional. Can I go ahead?"
State your concern. "My friend's dad died recently, and everyone in the family had a different idea of what kind of memorial he would have wanted. When that time comes for you, I'd really like to feel confident that I'm doing what you would want."