Submitted on Friday June 19th, 2015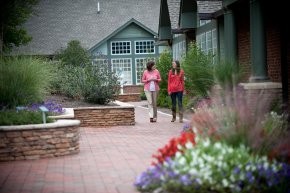 Newly discharged patients are fragile and need special attention. As many as 20% end up back in the hospital within a month. A follow-up visit with the doctor can greatly reduce the chance of a relapse.
Start connecting with your relative's doctor before leaving the hospital.
Get the hospitalist involved. Ask the hospitalist to contact and update the primary care provider.
Schedule an appointment for the first week. Contact your relative's doctor and explain that your loved one has been hospitalized. Describe the diagnosis and any new medications to discuss. If you are not given a date within a week of discharge, ask to speak to a supervisor.
Assert yourself as necessary. Leave a voice or email message directly for the doctor if your appeal to the staff did not yield a timely appointment.
Get copies of hospital records. You will want to bring lab results, x-rays, and the discharge summary to the doctor's appointment. Get copies before you leave the hospital.