Submitted on Tuesday April 13th, 2021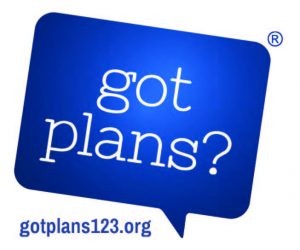 Trellis Supportive Care, along with other national, state, and community organizations, is leading a massive effort to highlight the importance of advance care decision-making – an effort that has culminated in the formal designation of April 16th as National Healthcare Decisions Day (NHDD) and Healthcare Decisions Day in North Carolina.
Through weekly Advance Care Planning virtual workshops, Trellis Supportive Care provides free information and tools for the public to talk about their wishes with family, friends, and health care providers, and to execute written Advance Directives (a Health Care Power of Attorney and Living Will) in accordance with North Carolina state laws. This ongoing initiative, called Got Plans?, is offered to anyone in the community, with free resources that are available online at www.GotPlans123.org.
Trellis Supportive Care staff know how important, and beneficial, it is for families and healthcare providers to have these important conversations – especially before a healthcare crisis arises. National Healthcare Decisions Day is an opportunity to spotlight the importance of making your wishes known so that they can be honored. In April, and year-round, Trellis Supportive Care encourages participation in this valuable process.
Making your wishes known, and having them documented, is a true gift to those you love. It brings peace of mind to those who may be in a position of carrying out those wishes as your healthcare power of attorney. Fewer families and health care providers will have to struggle making difficult decisions for a loved one who may be unable to communicate their wishes for care.
Free workshops and resources are available through Trellis Supportive Care and their Got Plans? initiative. Their facilitators make the process simple and understandable. Join any of the free workshops offered each Tuesday. Learn more at GotPlans123.org or call 336-768-3972. To register, email KLawler@TrellisSupport.org