Submitted on Tuesday June 3rd, 2014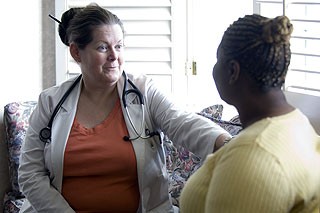 An important concern of the seriously ill is whether their medical and other care expenses will gobble up resources and leave a surviving spouse with insufficient funds for their own needs. Medicare will pay for limited time in a nursing home provided 24-hour nursing care is required. But people who need long-term assistance and those who need non-medical help such as preparing meals, doing laundry or remembering medications may have to pay for this care out of their own pockets. This can get very expensive.
Medicaid, the federal government's program designed for low-income individuals, can be enlisted to pay for extra-care needs. Many people enter a facility as private-pay clients and eventually spend their assets to the point that they qualify for this program. Medicaid then will cover what Medicare doesn't. However, choices are extremely limited when you are on Medicaid. Qualifying for this low-income program involves specific formulas for countable assets (bank accounts, stock, property) and exempt assets (house, car, belongings). If you need to look into Medicaid as a source of financial assistance, consider talking with an attorney specializing in elder law. He or she can advise you about how to "spend down" and distribute your assets in such a way that some still remain for your partner.