Submitted on Wednesday November 3rd, 2021
Making Your List and Checking It Twice?
A Special Holiday Giving Opportunity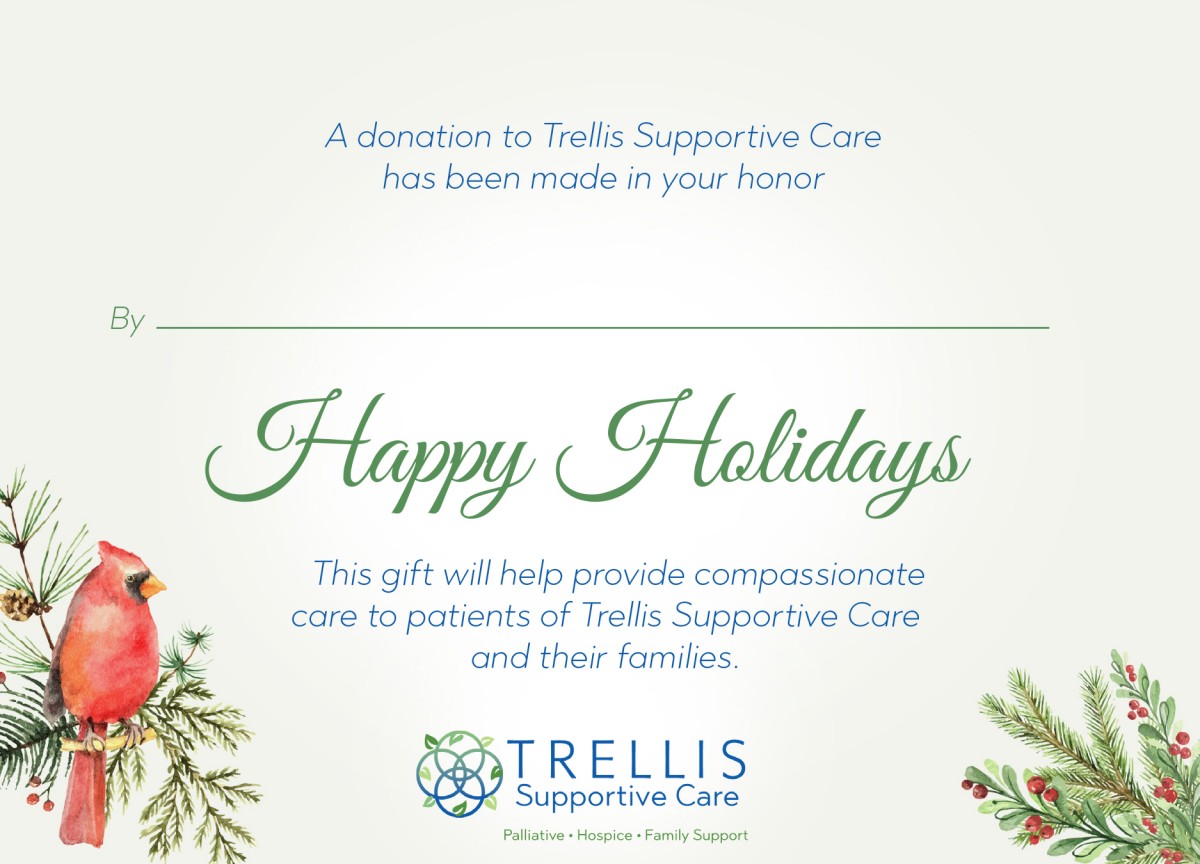 Trellis Supportive Care is pleased to offer our annual Holiday Honor Care program this year. It is one great way to support our hospice mission in this season of giving. Holiday Honor Cards remind your loved ones you are thinking of them during the holidays and let them know that you have donated to Trellis Supportive Care in their honor.
Your support and donations help us provide quality care and special touches to patients and caregivers every day. Our staff continue to deliver comprehensive medical and therapeutic care for everyone we serve.
For a $10 donation per card, we will provide cards that you can personalize and mail yourself. For a $15 donation per card, our staff will personalize and mail your cards to the recipients of your choice. Our cards are appropriate for any holiday in this festive season – but if you would like them to be delivered by Christmas, please place your order no later than December 9th. A picture of this year's holiday card design can be found below.
To place an order, contact Shannon Neal at (336) 331-1322 or holidaycards@trellissupport.org.
If you'd like to donate in other ways, you can:
Visit www.TrellisSupport.org/donate
Call (336) 768-3972 and ask for a member of the Donor Relations team.
Text the word "trellis" to (336) 331-5487.  You will receive a link to a secure donation page.