Submitted on Tuesday November 29th, 2022
Art Therapy Can Be Healing
Grieving the loss of a loved one can be an overwhelming journey. Expressing your pain is often helpful, and art can be a way to do that.
People grieve differently. For some, comfort occurs in creating or connecting with art. Susanna Lund specializes in art therapy and skillfully uses this to facilitate the healing process.              In a room filled with hundreds of art supplies including a sand tray, clay, paint, miniature figurines of all types, and so much more, the journey of expression and healing begins.
"I recall thinking how progressive it was for a hospice to hire an art therapist. It's a wonderful offering and such a comfort for our patients and families, but no other hospice at the time - and still not many - would have the vision to commit to a full-time art therapy position," shared Susanna.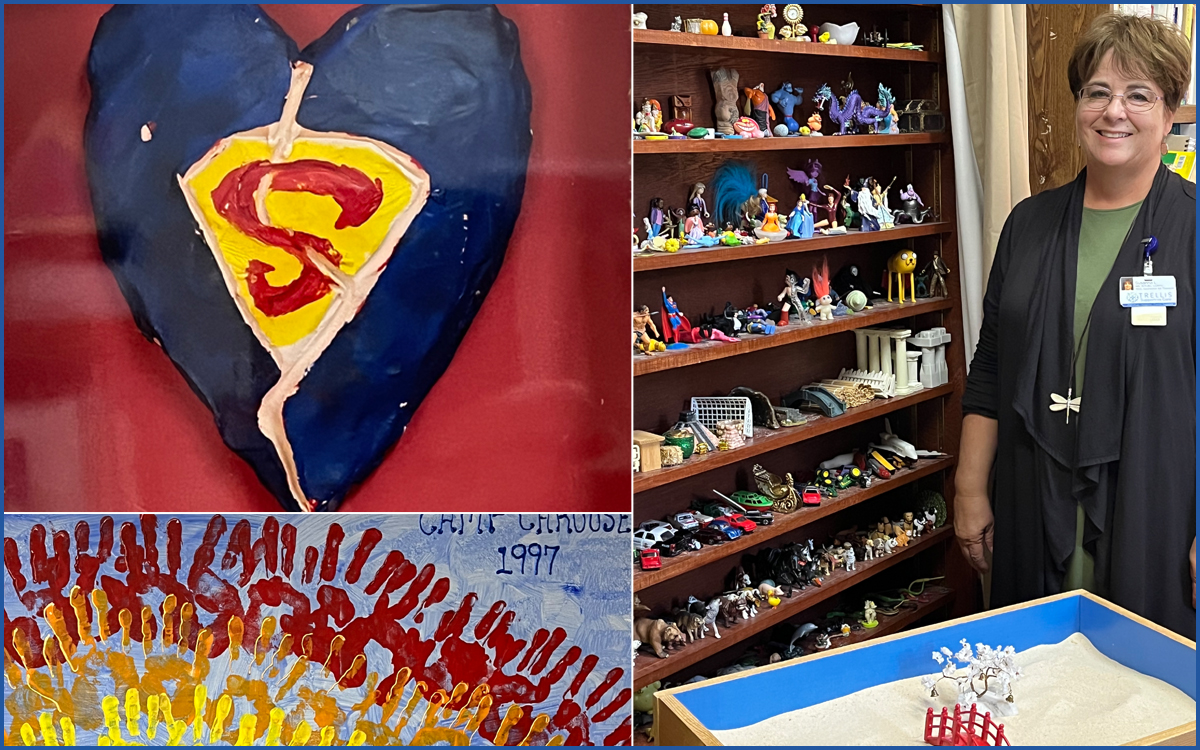 Trellis is lucky to have Susanna. A 1989 graduate from Eastern Virginia Medical School with a Master of Science in art therapy, she was hired in 1993 and has been with us since. Shortly after joining, she honed her expertise, becoming a board certified, Registered Art Therapist and Licensed Clinical Mental Health Counselor.