Submitted on Tuesday November 17th, 2015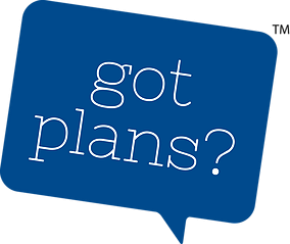 From a very young age we make plans for our lives. Young girls dream of wedding dresses, high school students take college tours and SAT classes, and even as young adults we're busy planning for our careers or saving money for retirement. Having a plan for life is important. It helps you have a direction and eases anxiety. But there is one thing many people don't plan for, and that's what would happen if we were ever in a situation where we weren't able to speak for ourselves or make healthcare decisions on our own. Thinking of end of life planning can be challenging for some people, and feel uncomfortable. But here at the Hospice & Palliative CareCenter, we see on a daily basis how important it is.
Just like having a birth plan in place, so that when you go into labor your family knows how you want your birth experience to play out, it's important to share your thoughts with your loved ones about your end of life plans, so that things happen the way you want them. Many people have strong feelings about feeding tubes and medical interventions, and who they want to speak for them, but unless those thoughts are communicated through a written plan, it can be hard to follow a patient's wishes.
Because we know that advanced care directives can be a difficult topic to discuss, we've amazing and simple to understand resource we call GotPlans123.org  to help get the conversation going and make the process easier. Together with the Wake Forest Baptist Health , Novant Health and other regional healthcare leaders, our team of organizations is reaching people through the website and free workshops to help educate people on the importance of end of life planning and provide the resources to make it easy to accomplish.
Visit the website today to get started on creating your own advanced care directive plan. The site has great information on how to have the conversation with your loved ones and what you need to talk about, as well as the forms for you to fill out and provide to your healthcare providers.
Please contact us with any questions.