Submitted on Friday March 1st, 2019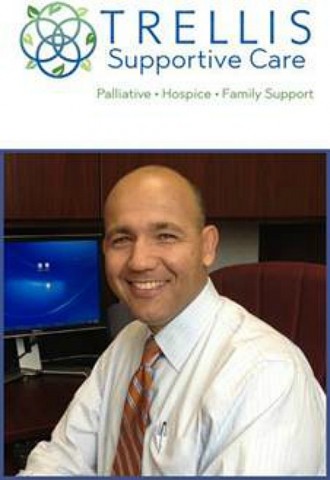 Trellis Supportive Care is celebrating February, National Heart Month, by sharing news of their continuing special care based on patient diagnosis. As always, Trellis Supportive Care, formerly Hospice & Palliative CareCenter, provides patient care for many diagnosis. This month provides an opportunity to highlight care
provided for patients with advanced heart disease.
The Trellis Supportive Care team offers specialized cardiac supportive care to address the unique needs and concerns of patients with heart disease, and the families assisting in their care. Trellis understands how cardiac disease affects patients, and their families enjoyment of everyday activities and quality of life. Trellis believes in taking a personalized approach with patients and families to offer heartfelt care, led by a team
of physicians and nurses who specialize in caring for patients with advanced heart disease.
"If your loved one has been diagnosed with congestive heart failure, fluid buildup makes it harder to pump blood, taxing the bodies circulation. That leads to stressful and challenging symptoms," shared Senior Director of Public Relations with Trellis Supportive Care. "The good news is those symptoms can be managed, reducing stress and even hospital visits," Gauthreaux added.
Dr. Michael Lalor, Chief Medical Director with Trellis Supportive Care leads a team of six physicians and four nurse practitioners who specialize in cardiac supportive care. "The level of expertise, and the personalized approach to each patient and family means that patients can feel relief and peace of mind. That's our goal for all of our patients," Gauthreaux shared.
For more information about Trellis specialized cardiac supportive care, call (336) 768- 3972 or visit www.trellisscare.org.