Submitted on Wednesday July 23rd, 2014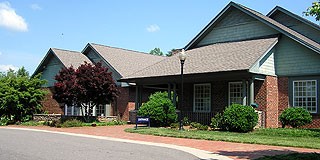 Summer is often a time when relatives take advantage of good weather to come from afar to visit an ailing loved one. They might not be prepared for all the changes that have happened since the last visit. You may wish to read our article about making the most of family visits. It offers tips for setting expectations and maintaining routines.
Beyond preparing the emotional stage, it's nice to have some special activities planned. Here are some simple options to consider:
Look at old photograph books together. Listen to stories. Make a small project of writing the names of key people on the back of photos.
Draw a family tree. Your loved one may or may not remember all the branches. But you can have many hours of interesting conversation learning what he or she knows about long-lost relatives. You may not have many opportunities left to explore this aspect of your family history.