Submitted on Wednesday September 9th, 2020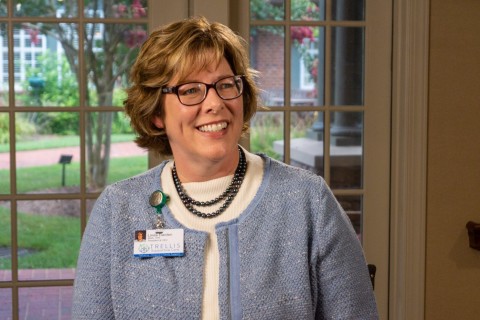 We have proven over the years that inclement weather doesn't keep us from providing care, and months ago we said COVID Can't Stop Compassion. Evidently it can't stop you either.  Today our hospice census was 443, and in July we saw the highest ADC since October, and highest number of admissions in more than a year.  This level of activity does not happen by chance.  This is the result of your hard work, and a can-do spirit that has been on display throughout the pandemic.  I am extremely pleased that we continue to approach each day, and answer each challenge, with 'how can we help'.  People turn to us because we continue to answer them with the same great care that we have for 40 years, sometimes delivered in new ways.  This is no easy feat when you consider all that has changed around us in healthcare, and in our daily lives since the outbreak began. 
It is easy to quantify the results and their effect on our organization's viability, but in terms of how a family feels when they know they can turn to us, is immeasurable.  I applaud everyone on staff – and there are lots of you – that are working to not only normalize our operations during this time but to make our program thrive.  Our Account Executives continue to re-think their roles by creating virtual ways to engage with referral sources; the Referral and Admission Team have worked creatively and tenaciously to connect with and help families; the IPCs work every day on the frontlines with hospitalized patients; our Home Care and KBR Teams have continued to serve families by providing great care throughout enormously tough situations. Your caring spirit comes through in many different ways.  I am so proud of your efforts and what you have been able to accomplish.  And, of course these teams cannot succeed without the help of the many supportive teams working so we can answer every challenge.  
I ask you to keep this can-do spirit in mind, as we continue to respond to challenges in creative and innovative ways.