Submitted on Monday March 6th, 2023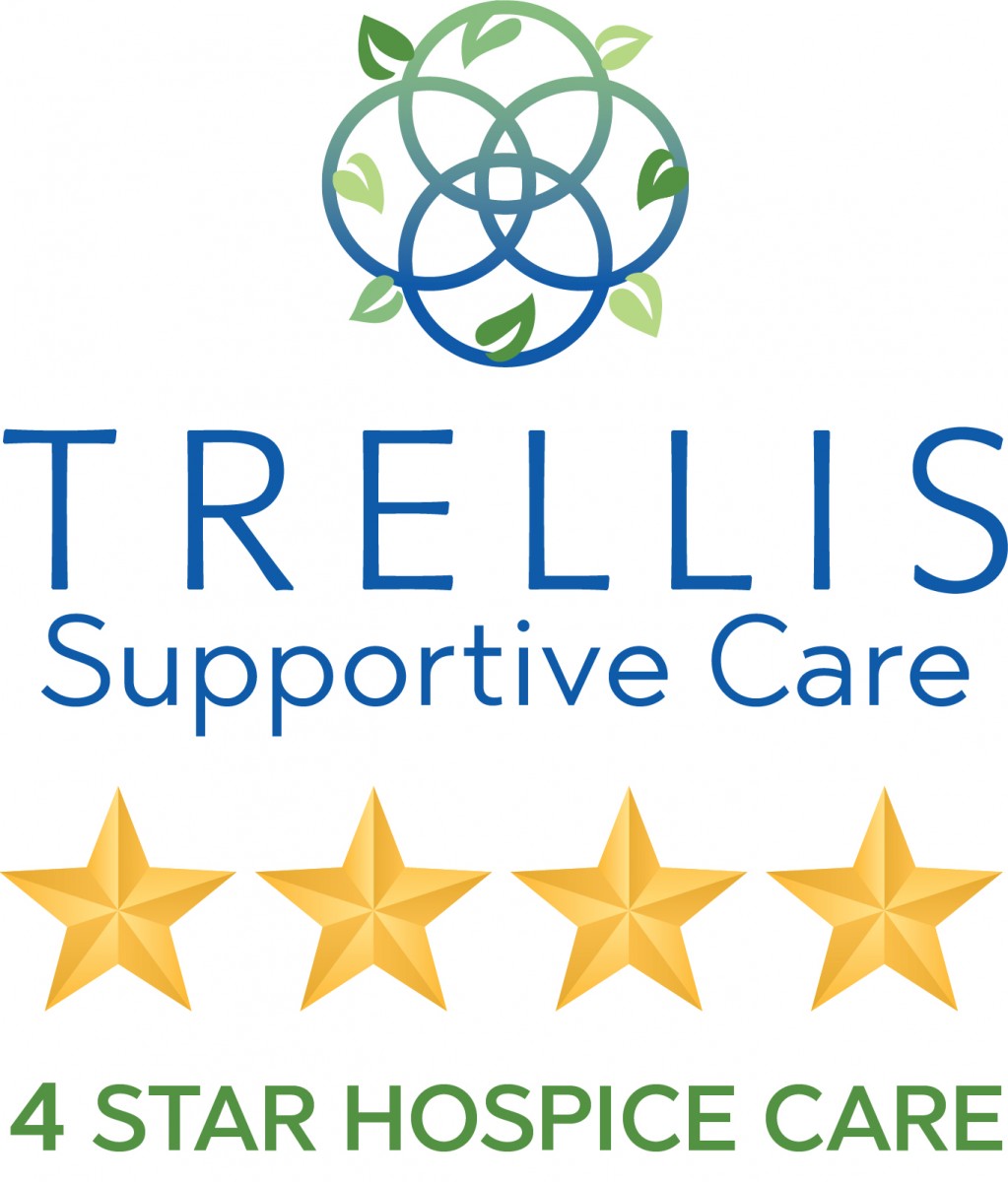 Improving quality of life happens with quality care. One of the greatest indicators of our quality is from family caregivers who have had a personal experience. Likewise, from the medical and long-term care communities who refer their patients and residents to Trellis knowing they will receive outstanding care.
The Centers for Medicare & Medicaid Services (CMS) have developed a star rating guide available to consumers on a website called Hospice Compare. Utilizing data, including feedback from family caregivers, the star rating reflects overall quality of care. 
Proudly, Trellis has earned a 4-Star rating.
What does this mean? Timeliness, being treated with respect, receiving emotional and spiritual support, and pain and symptom management are just a few of the areas in which patients and families can expect care that is provided, in comparison to other hospice care provides, above the national average.
How did we get a 4-Star rating? It's in our DNA to focus on quality care. Trellis has a Quality and Compliance Department as well as a Quality Council. Our robust quality program monitors areas of improvement proactively instead of reactively – evaluating and reevaluating practices and process from an innovative perspective. A key take-away from the focus on quality and the feedback from the survey is that patients and families who have had a firsthand experience with Trellis would overwhelmingly recommend our care to others in need.
Where does Trellis Supportive Care provide care? Most patients receive care in their home, including long-term care facilities. When care requires skilled nursing support, the Kate B. Reynolds Hospice Home becomes a home-away-from-home. Trellis Supportive Care covers 13 counties, including; Davie County, Davidson County, Forsyth County, Stokes County, Surry County, Guildford County, Iredell County, Yadkin County, Wilkes County, Rowan County, Cabarrus County, Stanly County, and Rockingham County. Our care teams live and work in the communities we serve.