Submitted on Thursday February 2nd, 2012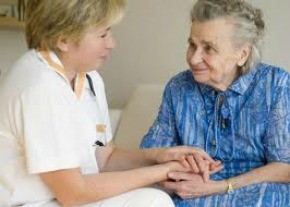 It's a new year. A natural time for personal review. Do you have a good self-care plan?
It's common for family caregivers to fall in with not-so-great coping habits. Here's a look at two areas where family caregivers frequently shortchange themselves.
Food. Stressed and on the go, fast food and easy sweets often seem like the only option. We all know that's a recipe for a health disaster! Consider these swift, healthy alternatives:
Quick oats with fruit or raisins for breakfast. Or a whole-wheat bagel and cup of yogurt.
Single-portion dried soups to grab for lunch. Out on errands, stop at the grocery deli counter for a hearty sandwich on wheat bread (it may be enough for tomorrow's lunch, too).
Nuts and dried fruit for anytime snacks. Or mini carrots with hummus dip.
When you do cook, make extra. Stash portions in the freezer for a quick microwave meal later. For more tips, see our article about easy cooking for caregivers.