Submitted on Wednesday October 14th, 2015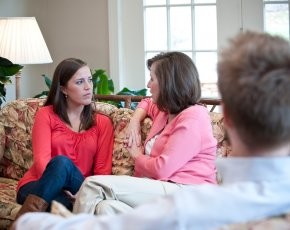 It is hard these days to not be aware that October is Breast Cancer Awareness month. Pink is everywhere, from socks of NFL football players to lids of Yoplait Yogurt. Of course, as with everything, there are people who argue the pros and cons of this multi-media, national exposure. But there is no denying that the work done by many foundations to raise money for research and educate the public on the importance of proper screening for early detection is doing good. According to BreastCancer.org, breast cancer incidence rates and deaths from breast cancer have been in decline, since 2000 and 1989, respectively. Yet breast cancer is still the second leading cause of cancer death in women, and 1 in 8 women will develop invasive breast cancer during the course of her lifetime.
There are steps you can take to help prevent breast cancer and ensure early detection.
Exercise regularly.
Eat a diet full of fruits and vegetables, which contain cancer-fighting antioxidants.
If you have a strong family history of breast cancer, you might consider genetic testing.
Follow the American Cancer Society's guidelines for screening, which include a monthly self-exam and a yearly mammogram for women over 40.
You can also help by participating in some of the events going on in our area during Breast Cancer Awareness Month. Here are just a few that we are aware of:
Wilkes County: Breast Cancer Awareness Event at Express YMCA in North Wilkesboro, Oct. 17.
Surry County: Sabika Pink Party Collection sale at 13 Bones in Mt. Airy, Oct. 14
Iredell County: Statesville Firefighters fundraiser, selling t-shirts during the month of October.
Rowan County: Novant Health Breast Center will be at the Downtown Salisbury Night Out, Oct. 9.
Forsyth County: The Race for the Cure already took place, but citizens of Winston-Salem can still do something this month. Once Upon a Child is matching any donation to the Susan G. Komen Foundation up to $5,000.
Guilford County: Making Strides of the Triad Run/Walk, Oct. 31.
Stanly County: Drink Pink event, enjoy a drink at the locations listed on October 15 and proceeds will go to help women get free mammograms.
Breast Cancer Awareness event at Express YMCA in North Wilkesboro. Saturday, Oct. 17 from 10 a.m. – noon at the Express YMCA. Dr. Michelle Polidoro is guest speaker.
Please contact us with any questions.