Submitted on Friday March 8th, 2019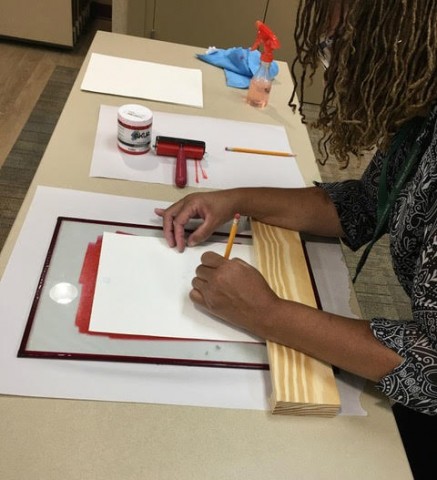 No matter what you were told when you were young, you are a creative person! Taking time for relaxed creative activities supports emotional release and physical healing. This workshop series weaves together gentle yoga practices, journaling prompts, and mixed media drawing exercises that will ignite your creativity and fill your emotional well. Take this special opportunity to reinvigorate your body, mind, and spirit.
A Grief Support Partnership with Sawtooth School for Visual Art's - Art+Wellness Program
Please plan to attend all 7 sessions in the daytime or evening series:
Daytime series begins April 2: Tuesdays, 2:00 – 3:30 pm
Evening series begins April 4: Thursdays, 6:00 – 7:30 pm
Location: Sawtooth School for Visual Art
215 N. Spruce St  Winston-Salem, NC 27101
Facilitator Catherine Howard leads the Sawtooth School for Visual Art's Art+Wellness program which
provides art playshops for cancer patients, survivors, and caregivers. She draws from over a decade of training in yoga therapy, art therapy, and behavioral economics to craft restorative opportunities for
people to calm their bodies and fuel their creative spirits.
There is no fee for these workshops. Advance registration is required.
Call Grief Counseling Services at (336) 768-6157, ext. 1600 for more information and to register.