Submitted on Wednesday January 9th, 2013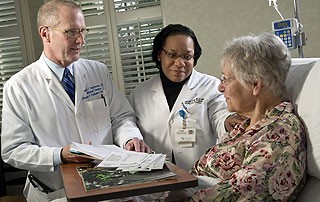 Wednesday, January 30, 2013
12:00 – 2:00 PM
Artificial nutrition and hydration (ANH) can be a contentious issue in hospice, palliative care, and long-term care. This medical treatment has been identified as one of the most common ethical dilemmas in end-of-life (EOL) care.
This educational program, produced by the Hospice Foundation of America:
Explores medical, legal, ethical issues, and communication barriers around ANH
Emphasizes the need for EOL providers and organizations to have clear and transparent policies on ANH
Emphasizes need to offer training to staff and education for families to minimize misunderstanding and discord
Continuing Education credits are available for a wide range of professions.
You may register for credits online after the event. There is a fee for CE credits.
Join us for this Lunch and Learn
Bring a Bag Lunch
Beverages and dessert will be provided

Hospice & Palliative CareCenter
Williams Education and Counseling Center
101 Hospice Lane • Winston-Salem, NC 27157
To register email carol.ford@hospicecarecenter.org
Space is limited so register now. There is no charge to attend this program.
For general inquiries, call (336) 331-1309