Submitted on Wednesday May 15th, 2013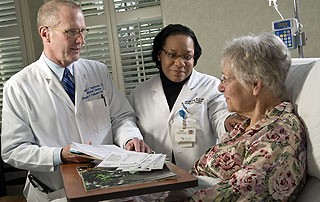 Bone fractures are more common than you might think. According to the National Osteoporosis Foundation, "a woman's risk of breaking a hip due to osteoporosis is equal to her risk of breast, ovarian and uterine cancer combined. A man age 50 or older is more likely to break a bone due to osteoporosis than he is to get prostate cancer."
Hip fractures are serious injuries that often result in an older adult's inability to live independently.
People most likely to fracture a hip due to osteoporosis are:
Women over age 50 and men over age 75
Naturally slender, small-boned individuals
People who smoke or drink or have an inactive lifestyle
Individuals on medications that leach bone mass