Submitted on Thursday December 4th, 2014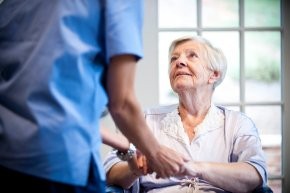 Deciding what holiday gifts to give a person with memory loss can be challenging. Following are some tips to share with family members.
The gift of time:
A special date to share cookies and send holiday cards to others
A time to share and wrap gifts (before the rush)
Attending seasonal music events or caroling together
A person with early-stage memory loss is often still striving to do his or her usual activities. Gifts that provide reminder systems or simplify daily tasks are useful.
A clipboard with attached pen for notes. Attractive stick-on labels for cabinets and drawers. An erasable white board for listing the day's activities.
A push-button wristwatch that will literally "tell the time" out loud.
A cell phone or personal alert system with a single button to request support from anywhere in an emergency.
An automated pill dispenser.