Submitted on Thursday September 4th, 2014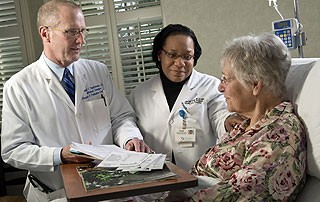 If you are caring for a parent or parents who abused or neglected you in childhood, your situation is especially challenging. You may feel on an emotional tightrope, trying to keep your balance, with many conflicting feelings. For example,
guilt, that you "should" take care of your parent, no matter how he or she treated you;
resentment, that their illness forces you to maintain close contact; or
hope of finally receiving your parent's love and approval.
Research indicates that these stressors put you at much greater risk of depression than those who did not experience parental abuse or neglect. Protect yourself with a strong safety net:
Counseling. Resolve old issues, especially if you never had an apology from your parent. Learn skills for coping with difficult emotions as they arise. Identify your current strengths and life goals.