Submitted on Thursday July 12th, 2012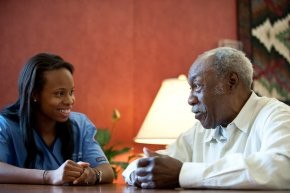 There are many options for seniors who no longer want to live at home. If an elder in your life is ready to let go of some responsibilities, she or he may be interested in assisted living.  
Assisted living facilities (ALFs) are tailored to individuals with only mild health concerns. They enable residents who are relatively capable to be freed from chores such as meal preparation and housework. They also offer social opportunities. ALFs typically provide
private "apartments" for each resident. Usually studio or one bedroom. Most include a bathroom and kitchenette. Microwave ovens are usually available. Stoves are not.
meals with others. In most cases, residents gather in a common dining hall for three meals a day.