Submitted on Wednesday January 30th, 2013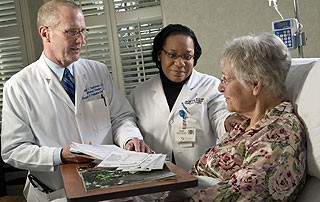 Are you stretched thin, trying to work and care for your family member? You may be able to take job-protected time off. You won't get paid. But you are assured that you can come back to your same (or nearly the same) job.
The national Family and Medical Leave Act (FMLA) gives eligible workers up to 12 weeks of unpaid leave time each year. You can use this time to address family or personal medical issues. It covers time off to
care for a family member with a serious health condition;
recover from a personal serious illness or injury of your own; or
give birth to or bond with a newborn, adopted, or foster child.
The FMLA allows family caregivers to take all 12 weeks of leave at once. Or you have the choice to spread that leave time, as needed, over the course of a year.