Submitted on Wednesday February 5th, 2014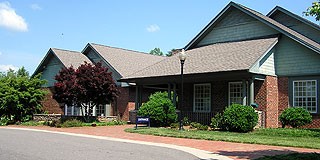 Dog training organizations across the country are now taking orders for highly skilled "dementia dogs." These dogs are individually trained to meet the needs of persons with memory loss problems. They provide safety and companionship. They also relieve the anxiety of family caregivers.
To support a person with dementia, dogs are trained to help with
memory and routines. Keeping to a daily regimen helps people with dementia function independently for longer. A trained dog can provide reminders to take pills or eat meals.
safety. A dementia dog can recognize unsafe situations. For instance, it might cue your family member to turn off the water or the stove. If wandering is a problem, the dog can serve as a door sentry. And if your loved one does wander, the dog can find him or her by scent.