Wednesday, September 15, 2021 - 9:00am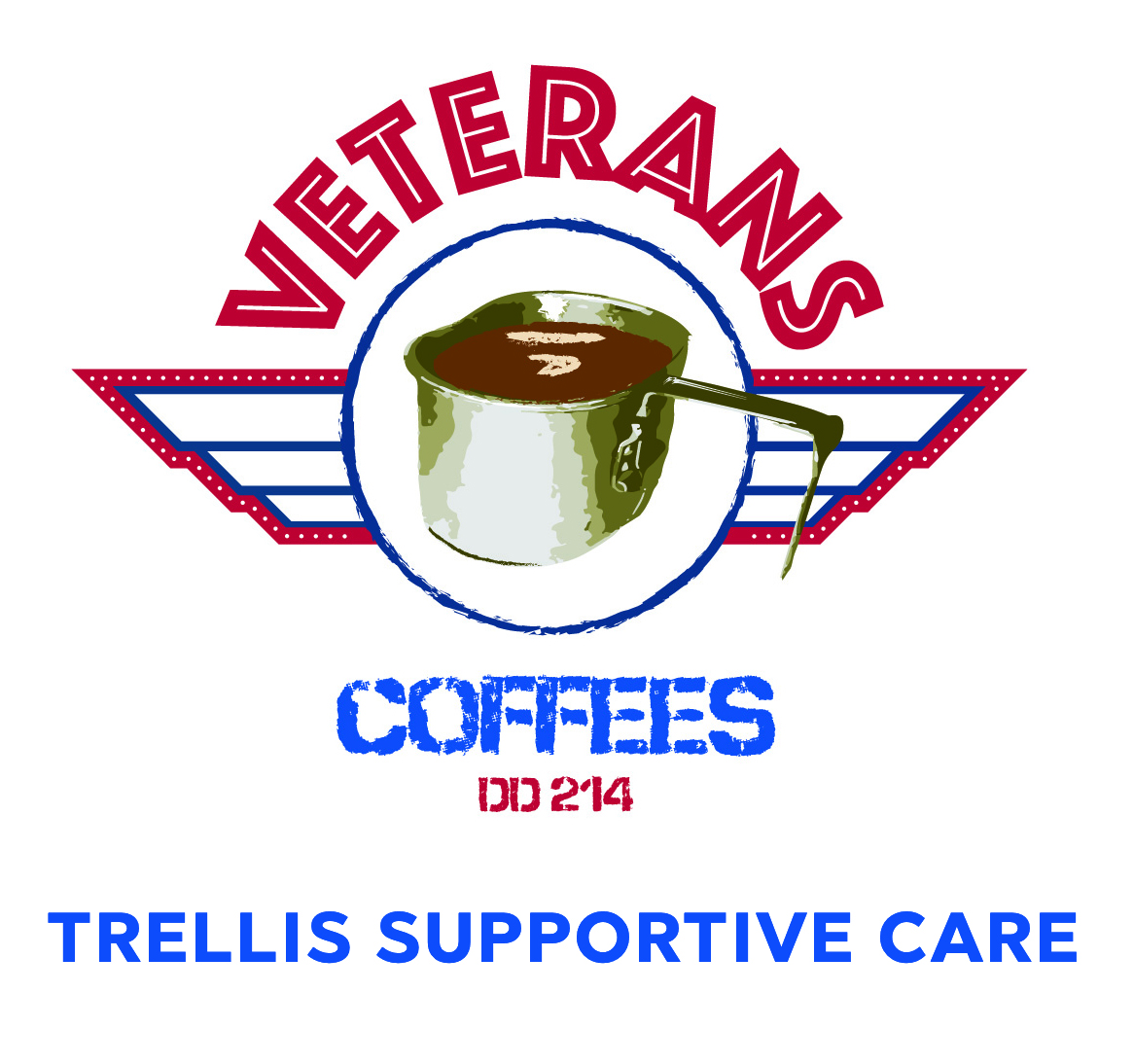 Virtual Veterans Coffee
September 15, 2021, 9:00 – 10:30 am  ET
Host: Don Timmons, Community Partnership & Veterans Support Coordinator: Robert Garcia, Account Executive, Trellis Supportive Care: Katherine Ross,  Administrative Assistant, Clinical Services, Trellis Supportive Care
Good morning to all. 
 I hope to see you next Wednesday morning, September 15, for our virtual "VETERANS COFFEE". 
We typically have organizations that provide FREE resources, services and opportunities for Veterans and their family members.  We will ask some of them to introduce themselves and tell us about the mission of their organization.
Speaker:  Updates on several organizations about that provide support and activities for Veterans and their families.
Time permitting, we will also have our "Around the Virtual Table" self-introduction for Veteran attendees comfortable doing it.
Please share this invitation with Veterans and Veteran supporters you think might be interested in joining us for this virtual event.
The agenda, ZOOM access link and passcode are below.
 
This is the link to VIEW our September 1 virtual Veterans Coffee
I hope you will take some time to watch at least part of it.
https://vimeo.com/596007146
Password: hospicevideo
Welcome:  Don Timmons
A few minutes of Veteran interaction
Announcements of other Veteran events and opportunities

October 12  Advance Directives workshop for Veterans and family members (FREE)
Trellis Supportive Care Grief Counseling program (FREE to Veterans, their family members and the community)  Phone:  336 331-1300 for information
TEAM Red White & Blue "Old Glory Relay" Statesville to N Wilkesboro 10/15
Women Who serve 9/15/21 TODAY  1:00 – 5:00 pm on Microsoft Team. Registration required. For more event information, contact   mariana.vimbela@redcross.org

Introduction and update for the Veterans Trellis Supportive Care mission – Ginnie White, Sr. VP Clinical Operations, or Anita Ford, VP Clinical Services
Presenters:
Dr. Justin Johnson (US Army Reserves): Dir. Veterans Services, HopeWay.
Lauren Costello:  Statewide Training Coordinator, Brain Injury Association of North Carolina
Brief introductions by attendees representing organization that provide services for Veterans and their families. 
Time permitting, always interesting self-introductions by some of our Veteran attendees.
Q&A
Next Trellis Supportive Care virtual Veterans Coffee:  Wednesday, October 6, 2021, 9:00 – 10:30 am  
Special virtual Veteran Coffee for Women Veterans only on Saturday, October 9, beginning at 9:00 am.  
We will keep the link open after the official meeting to allow time for you to browse the CHAT BOX to gather contact and other information.
Close
2021 UPDATED VIRTUAL VETERAN'S COFFEE SCHEDULE:  9:00 – 10:30 am
October 6 & 20
November 3 & 17
December 1 & 15
Close
Join Zoom Meeting 
https://trellissupport.zoom.us/j/94476197656
Meeting ID: 944 7619 7656 
Passcode: 837271