Tuesday, January 18, 2022 - 1:00pm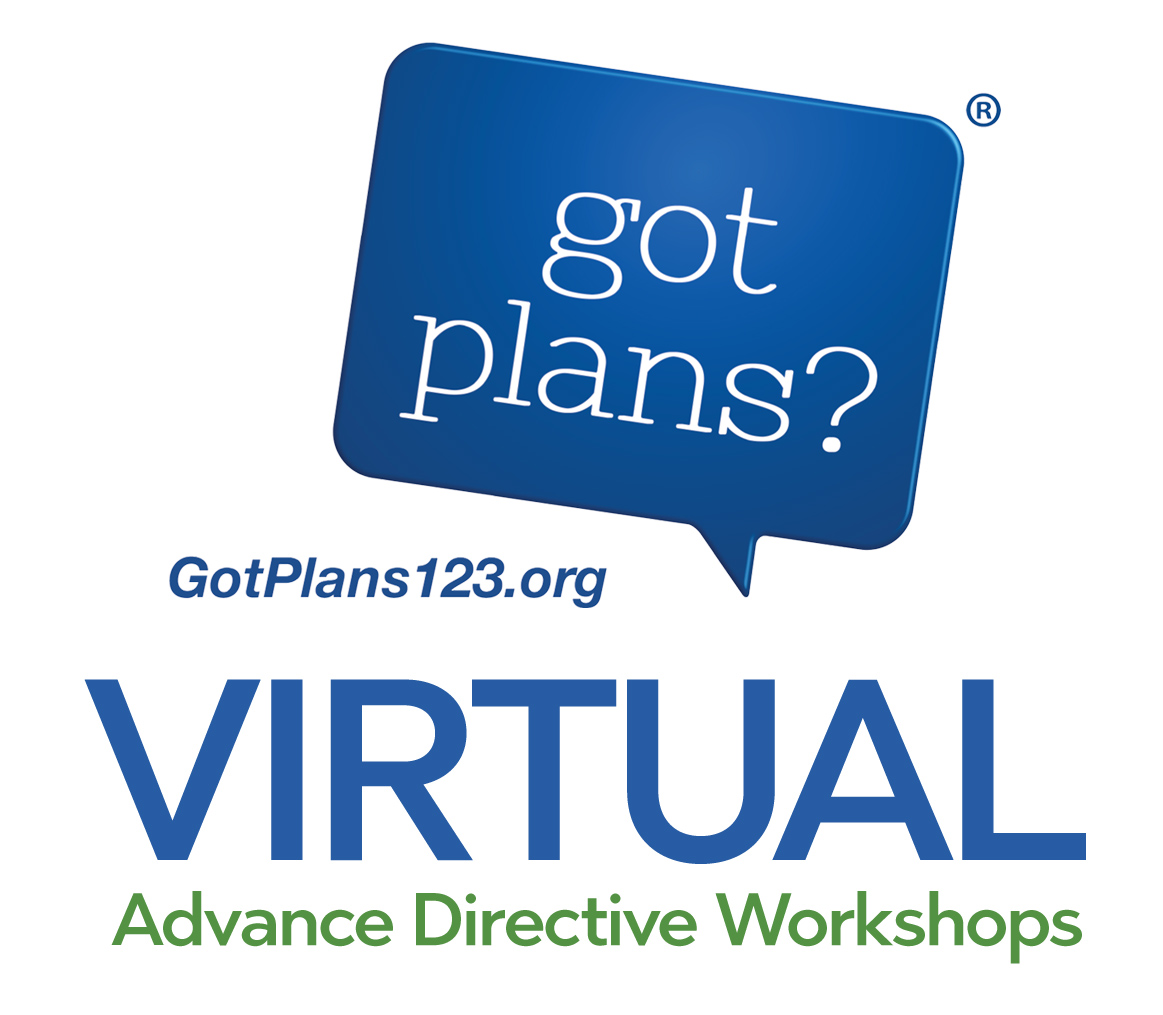 If you are unable to communicate your healthcare wishes, who will speak for you, and will they know what to say?
Advance care planning helps your loved ones and healthcare providers honor your goals and wishes if you are unable to speak for yourself. If you are ever in an accident, have surgery, or get a serious illness, you may need someone who knows your wishes to be your advocate.  
That is why we offer Got Plans?™- an advance care planning workshop, free of charge. During these uncertain time of the COVID-19 pandemic, these workshops are virtual.. 
Virtual workshops are offered each Tuesday at 1:00 pm, and on the first Tuesday evening of each month at 7:00 pm. All workshops are via ZOOM – free of charge.