Saturday, April 17, 2021 - 8:00am
to
Saturday, April 24, 2021 - 6:00pm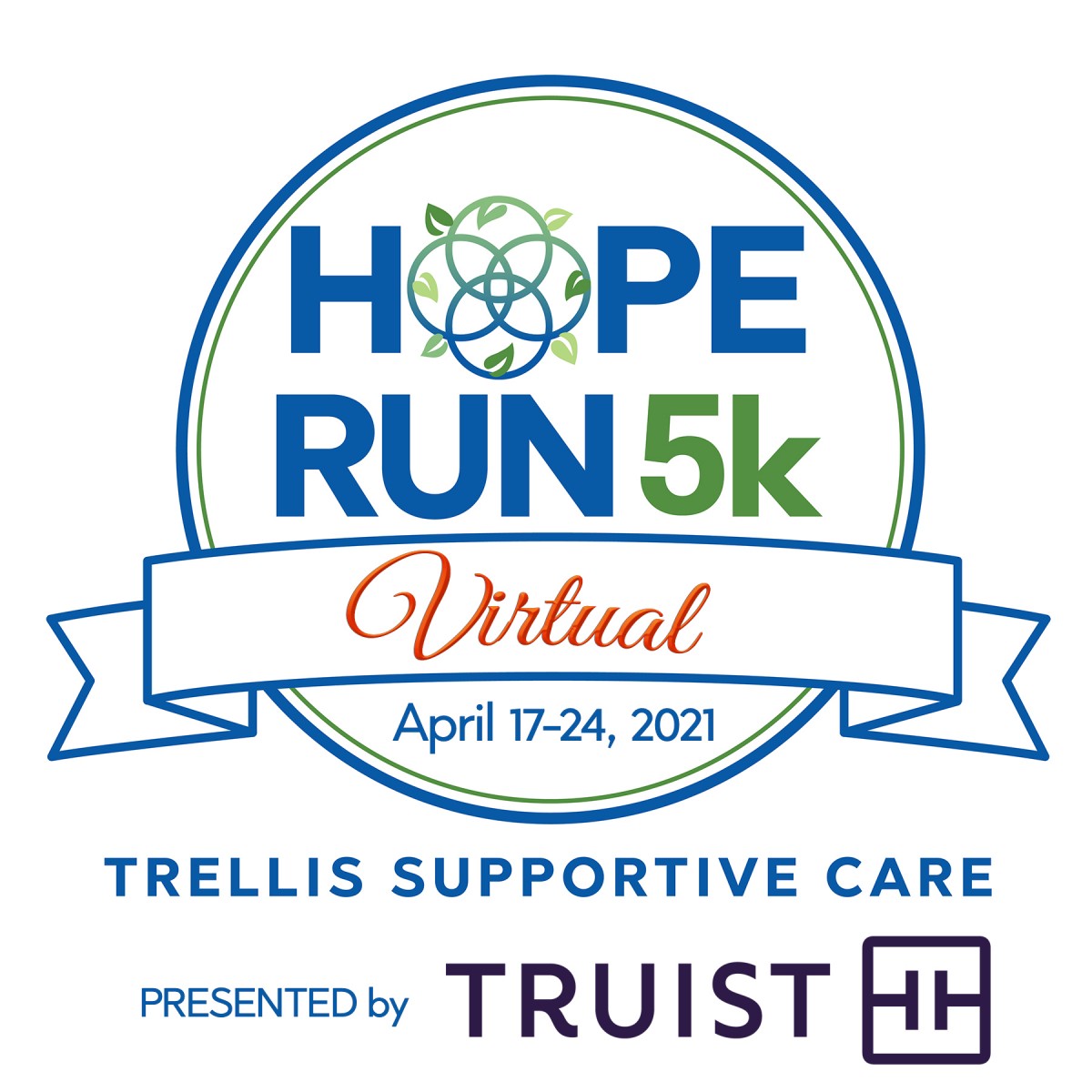 JOIN US VIRTUALLY FOR THE HOPE RUN
We will be celebrating our 25th Annual Hope Run virtually! Join us any time between April 17 and 24 as we honor the hospice mission and the community we serve.
Exactly how you run your Hope Run is up to you. You can run a 5K course, walk your neighborhood, go solo or make it a family activity. Whenever or however your Hope Run happens, you are still joining our community to honor and remember our loved ones.
Your registration includes:
25th Anniversary Hope Run t-shirt
Race packet including alternate race routes, to be picked up at Fleet Feet Sports on April 16
Tribute video spot - a special way to honor your loved one! To share your loved one's name and/or photograph to be included in a tribute video email RunToRemember@TrellisSupport.org. The tribute video will remain available for viewing on TrellisRun.org.*
Share your experience by posting photos and/or videos of your Hope Run with the hashtag:
#VirtualHopeRun2021
Visit our social media pages through these links: 
Trellis Hope Run Facebook page
Trellis Supportive Care Facebook page
Trellis Supportive Care Instagram
*Please note that submission of names and/or photographs grants Trellis Supportive Care permission to share this information on TrellisRun.org.